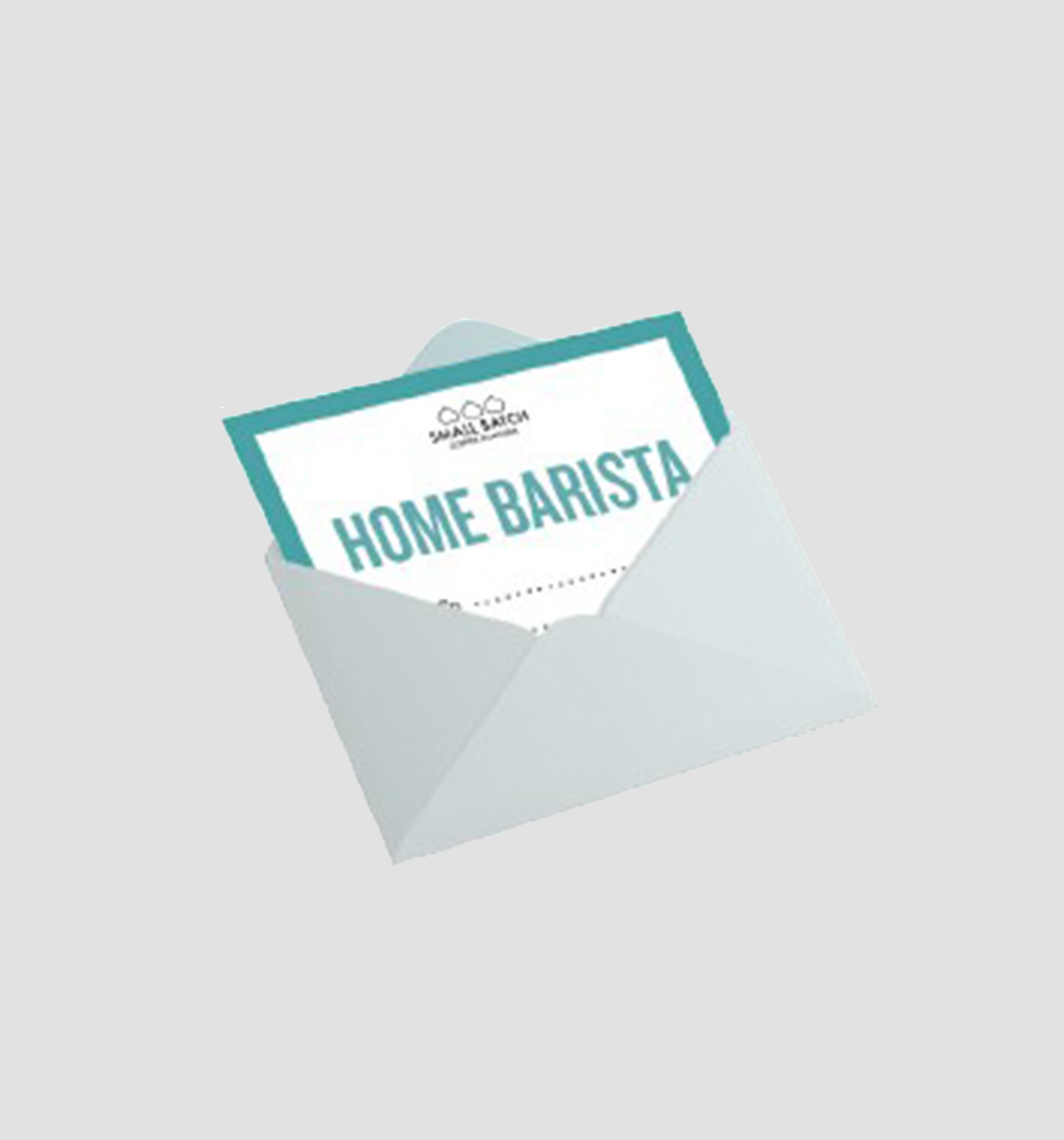 Barista
1/2 DAY (3 HOURS) COURSE
An introduction to espresso and milk aimed at the home enthusiast thinking of buying an espresso machine or wanting to get the most out of their espresso drinks at home.
WHAT WE'LL LEARN:
This is a practical course, looking at the process of preparing a good espresso: using your machine and calibrating your grinder. The espresso element is followed by milk preparation: where we'll learn how to steam and pour your favourite coffees found on an espresso menu. We'll help you decipher coffee labels and learn what to look for when choosing a coffee to buy. Finally, we'll look at basic equipment care and cleaning. Attendees will be given a voucher card for a free tea or coffee when next in store, along with some notes from the session.
DATE & LOCATION:
We run the courses approximately once a month. Simply email training@smallbatchcoffee.co.uk or call us on 07984 212 910 to find out when the courses will be held this month.
THE LAB IS SITUATED WITHIN OUR SEVEN DIALS CAFE, ON THE SEVEN DIALS ROUNDABOUT.
WHAT YOU NEED TO KNOW:
CLASS LENGTH
3 Hours. Our half day sessions run in the mornings 9am – 12 or 1pm – 4pm.
IS THIS COURSE FOR ME?
Our BARISTA course is suitable for anyone wanting to learn core espresso and milk skills that are essential to getting the best out of your coffee at home or in a café environment.
BEFORE THE CLASS
Before attending any of our courses it is advisable not to consume any caffeine as tasting/intake will be an integral part of your day in the lab!